Happy new year! :)
It's our first post for 2014 and we know it has been a long while since we last blogged. Part of our resolutions this year is to breathe life back into our little space on the web. It's great we have something nice to start with—prenup photos of our dear friends, Christer and Chuchay.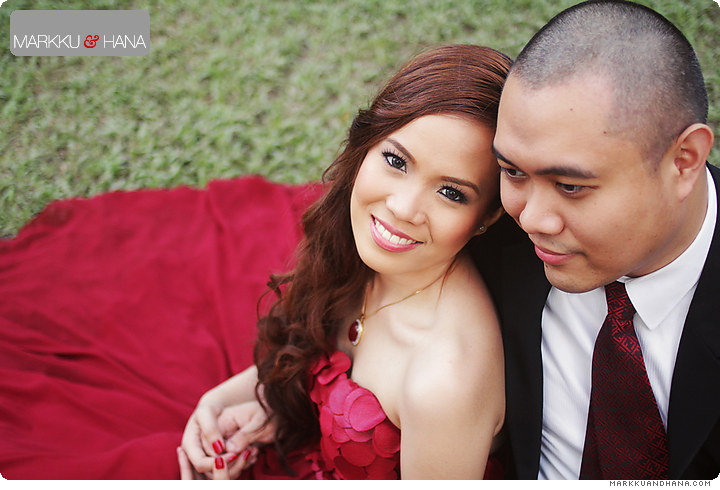 I've known Chuchay since grade school and we've been in the same class until high school. We both went to UST for college though we ended up taking different courses. Still, you'd always find us in the same place—the UST Main Building. Being together for more than two decades, the memories we've shared are countless and priceless.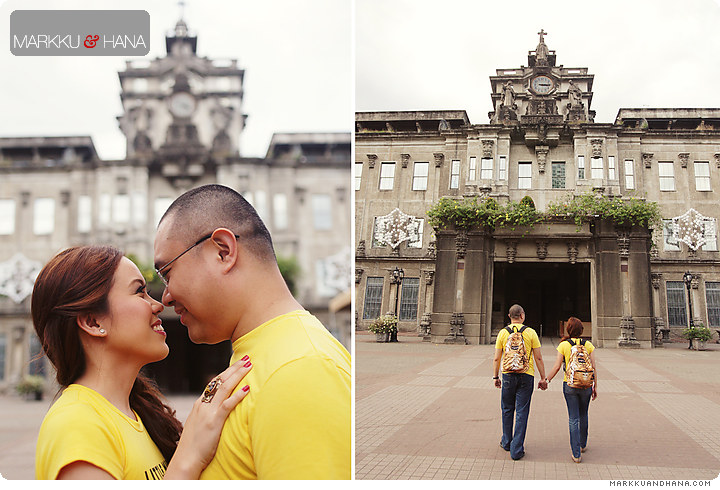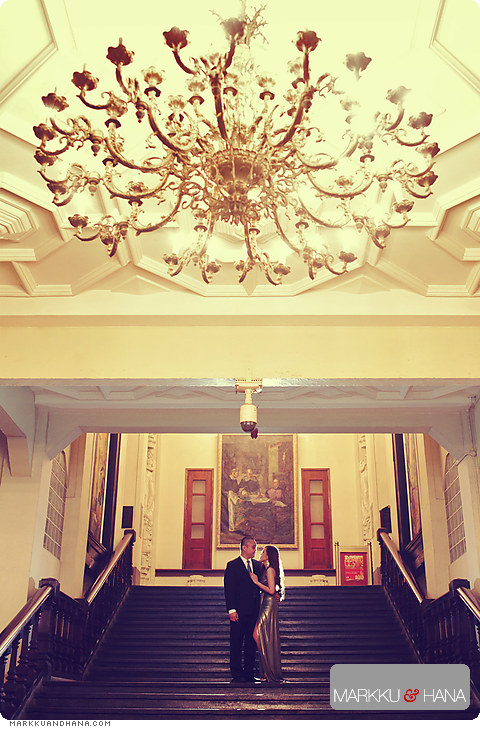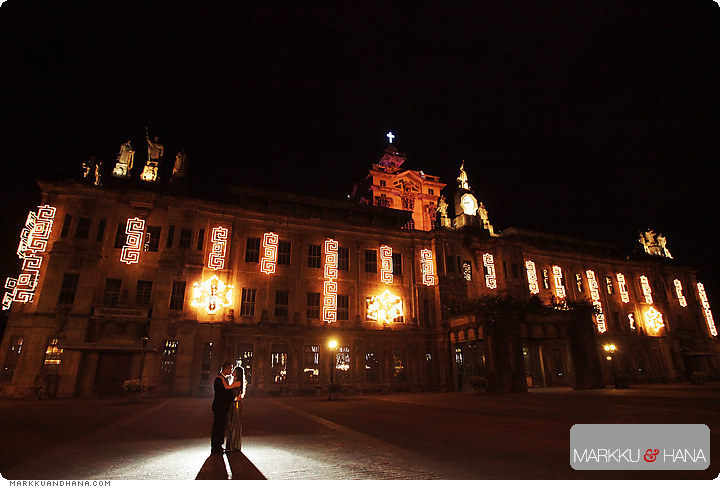 Chuchay has gone through many transformations throughout the years. In grade school, she was this chubby little girl who always kept her hair in barrettes with a ponytail. High school came and she transformed into a fierce CAT officer while always dressed in oversized baggy t-shirts and sneakers. In college, she found her *inner vain self* and blossomed into a pretty young lady. Now she's a fashionista lawyer who can give Reese Witherspoon's Legally Blond character a run for her money.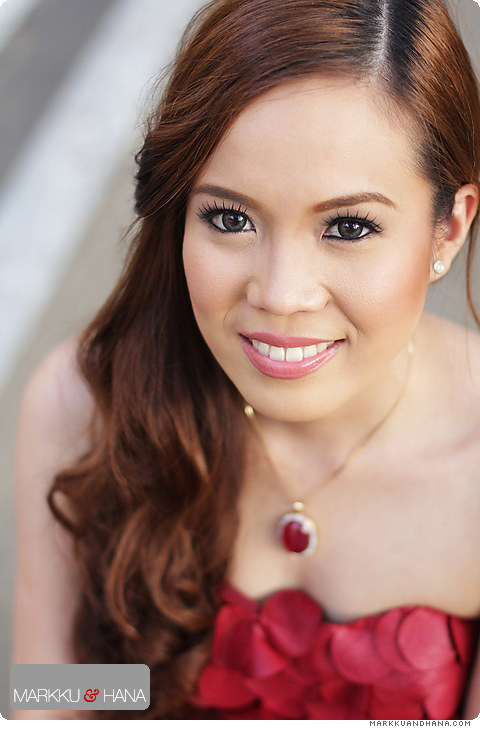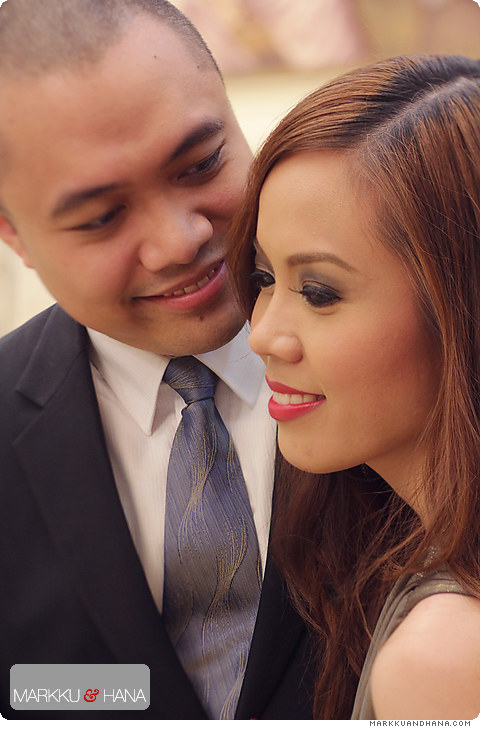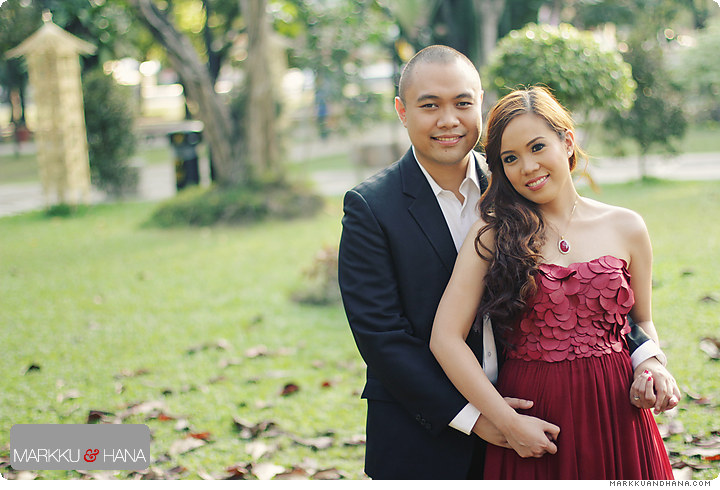 No wonder then that when Christer met her in law school, he was charmed!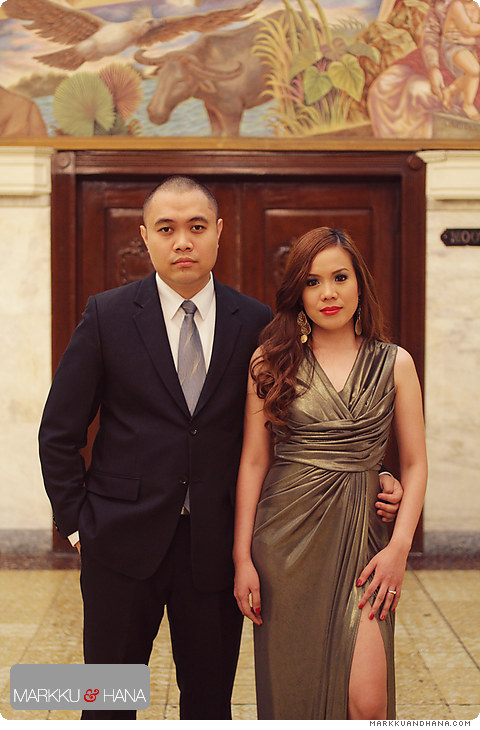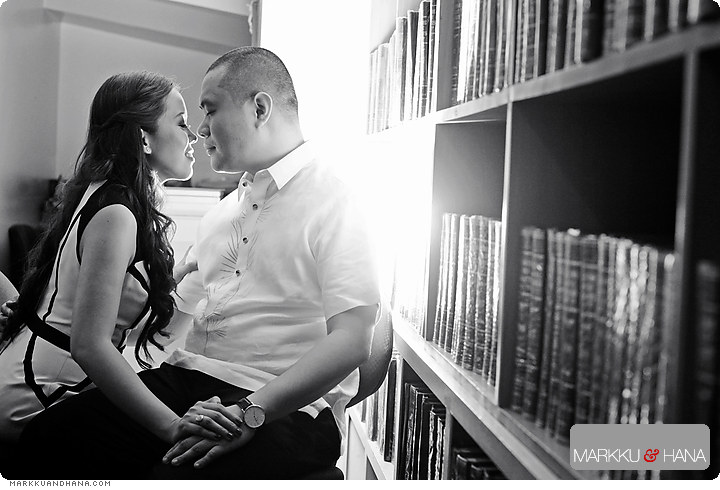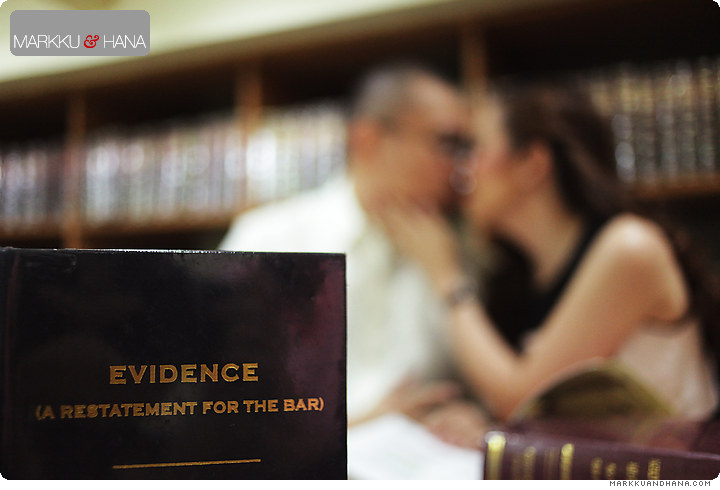 Christer is a member of the UST Yellow Jackets and is a die-hard UST fan for life. We're not just talking about school spirit in the UAAP; he practically lived his whole life in UST. He was born in the UST Hospital and attended UST all the way from pre-school to law school. Talk about loyalty! Mr. Growling Tiger talaga!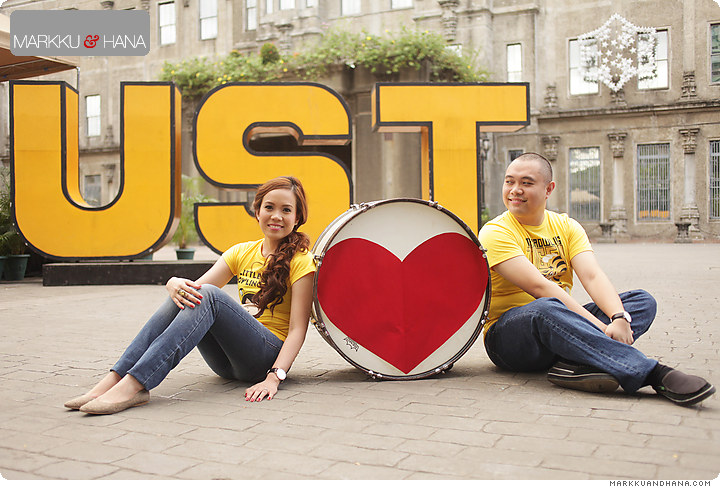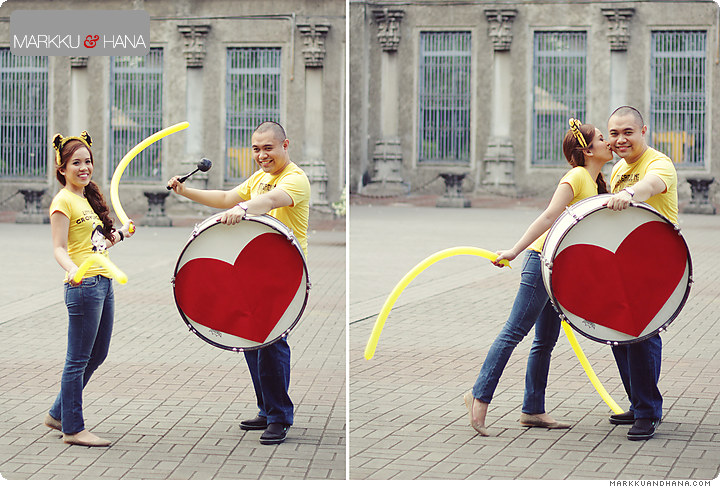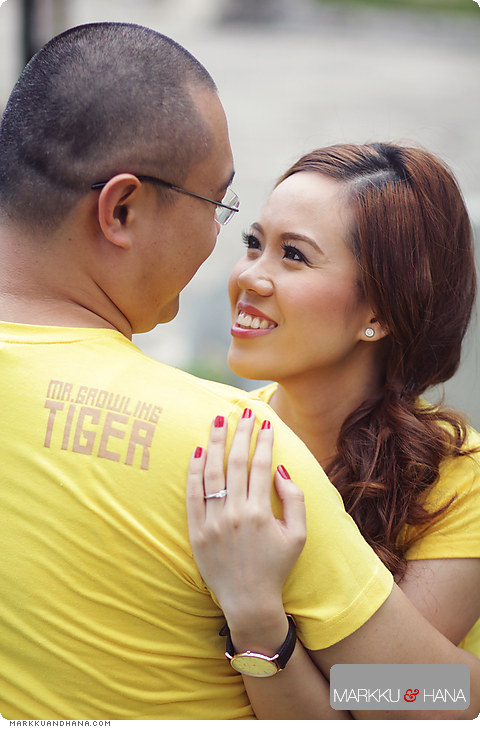 As with all relationships, this couple have had their share of ups and downs, but God had a great plan to keep them together. Even their names alone suggest how destined they are for one another—Christer (Christ) and Jesusa (yes, that's her real name).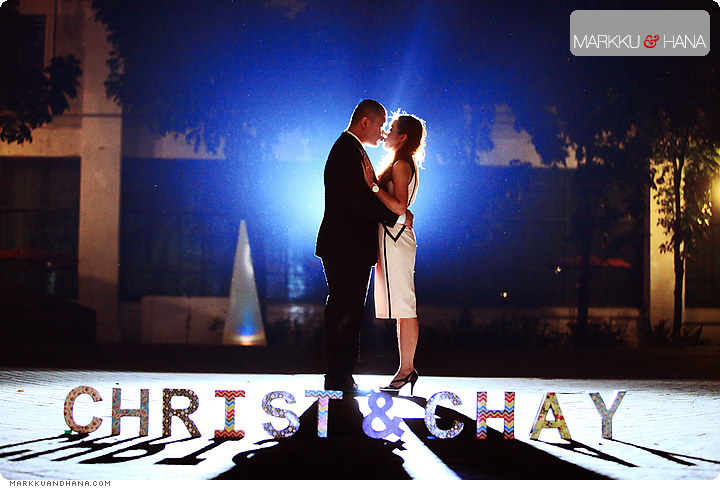 So even if I'll be 9 months pregnant and ready to give birth anytime near their wedding date, it will bring me great joy to see these two finally get hitched!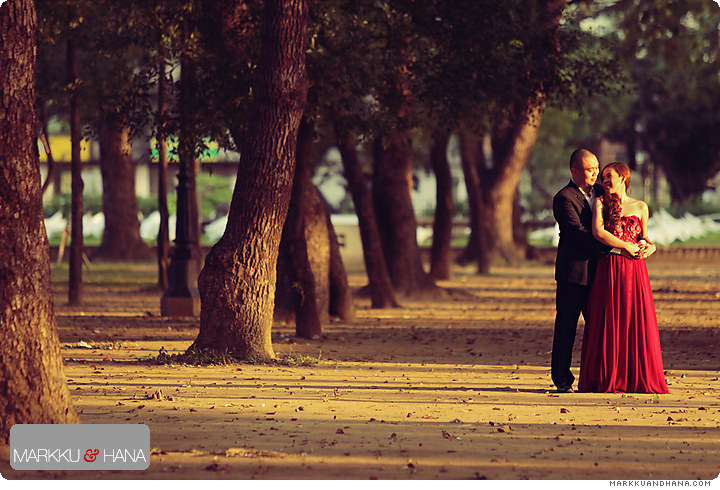 Christer and Chuchay, may your marriage be always full of happiness and love. Together, reach for your dreams!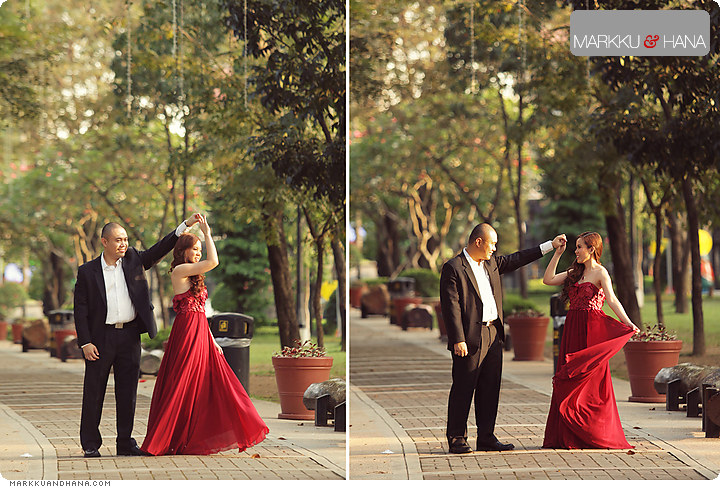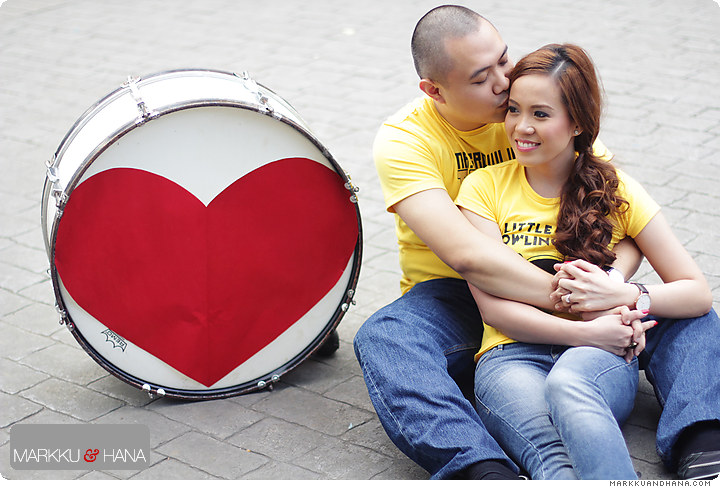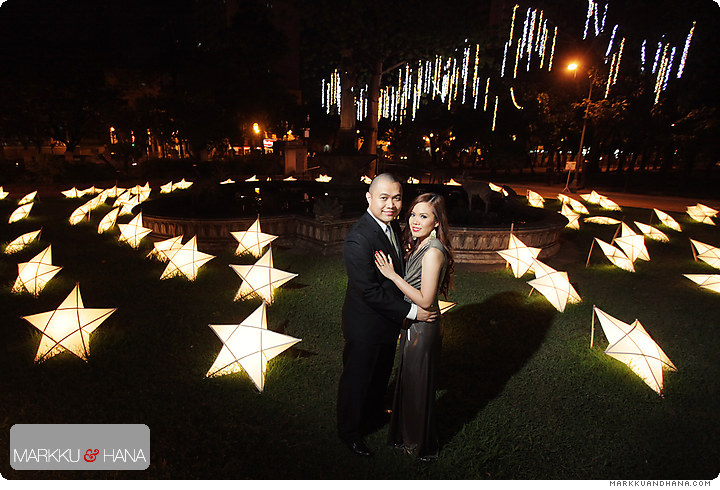 Cheers! We love you! :)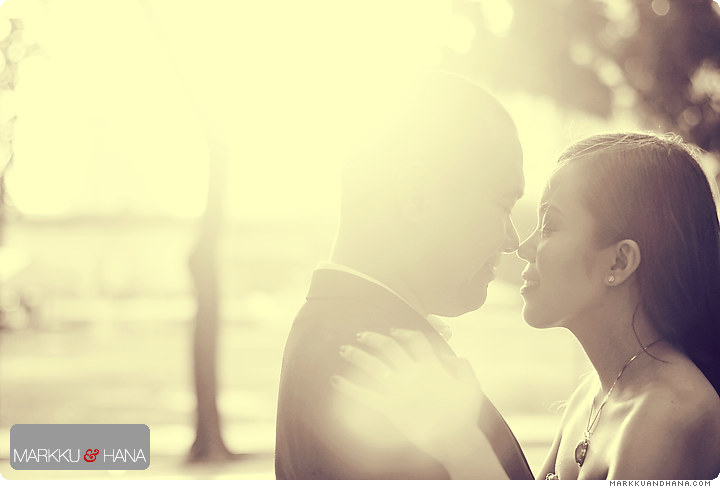 —
Long gowns by Veejay Floresca

HMUA by Donna Masilungan
Thanks to Trina & Lloyd for shooting and assisting!