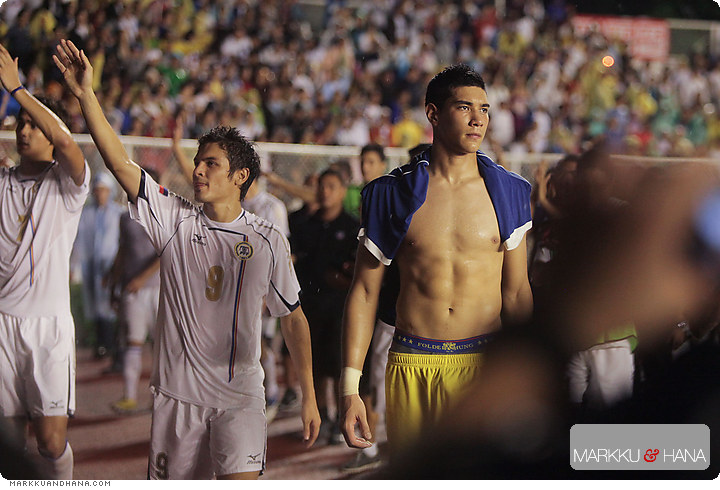 It was raining so hard last night during the Azkals–Kuwait match, yet I know it was just freakin' hot when the team made their way around the oval despite the 2–1 setback. Wouldn't you agree?
We lost alright, but they'll never have a goalkeeper as awesome as this guy—Neil Etheridge. Awesome.

Also check out highlights of the first and second half of the Azkals vs. Kuwait game last Thursday at InterAKTV.