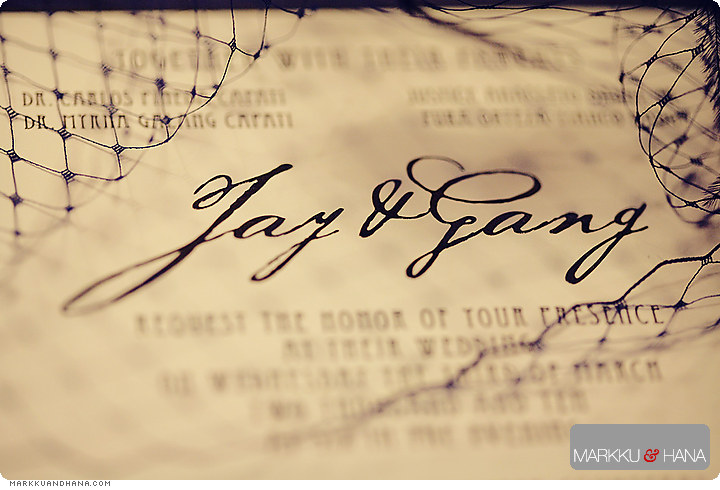 It would almost be a sin for any Filipino to not have heard of Rock Ed Philippines or the many advocacy ideas and movements it has been supporting. This is what Gang has been doing for the past few years, educating and empowering the Filipino beyond what our current public institutions can provide. When she mentioned at Sugarfree's Dekada concert last year that she's finally getting married and asked if I could shoot their wedding day, I excitedly said yes to what I knew would be a very special day.
I met Gang and Jay a few years ago when my Pisay batchmate Joey introduced me to Rock Ed. I've always seen Gang as the outspoken leader, with overflowing charisma that makes everyone listen, regardless of political inclinations. Jay, on the other hand, offers an interesting contrast, more often seen helping out behind the scenes. What is strikingly common to them is their dedication to Rock Ed's causes.
I've always told Hana how Gang deserves this day of love for herself. After years of selflessly helping fellow Filipinos, it was the time for a day of selfish love, the kind that's shared by two people. It was her time to simply be a bride with all the little idiosyncrasies that make brides special.
Knowing Gang, I've long felt she won't be in a typical all–white gown. Instead, she had a black and white combo created by Rajo Laurel, and a pair of black Solea slip–on sandals that was custom-fitted for her.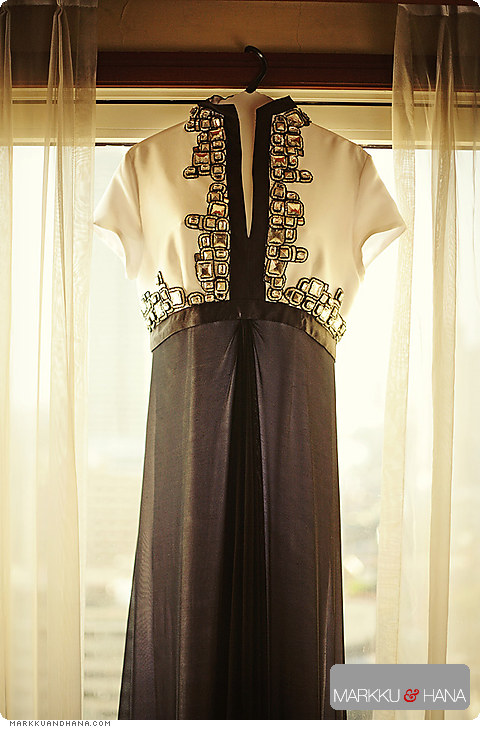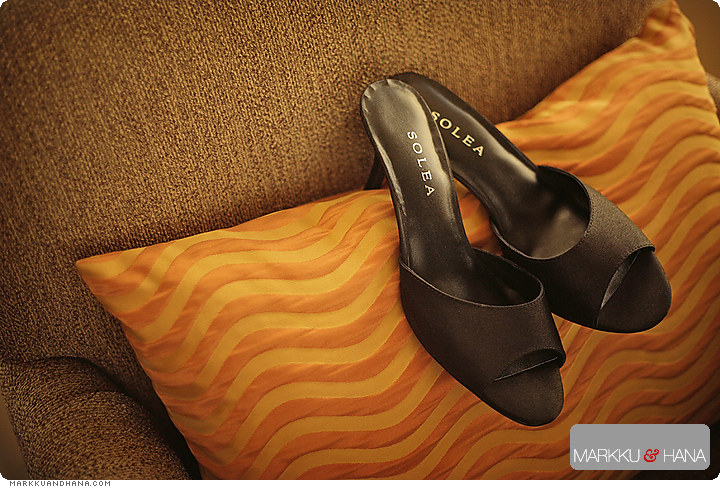 Jay was rock–star dashing with his locks kept untied as Gang requested.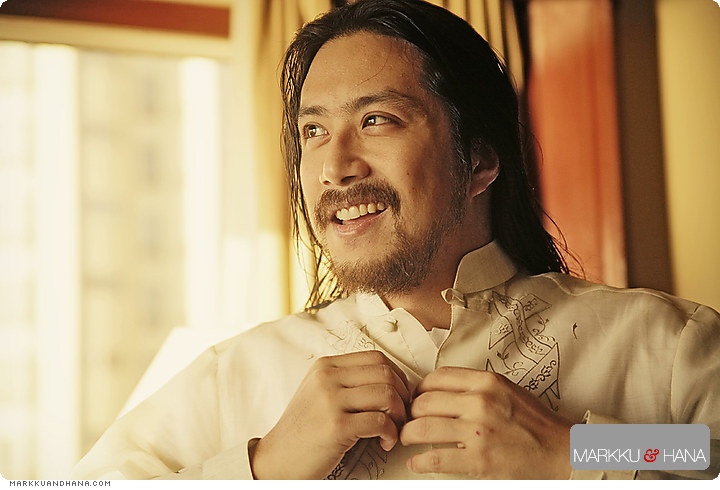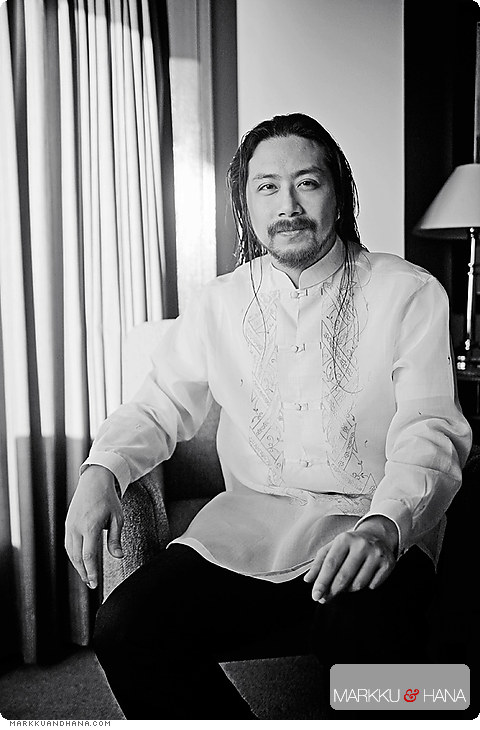 Gang was initially hesitant about having us take photos of her while being made up, but we somehow convinced her to let us sneak in a few.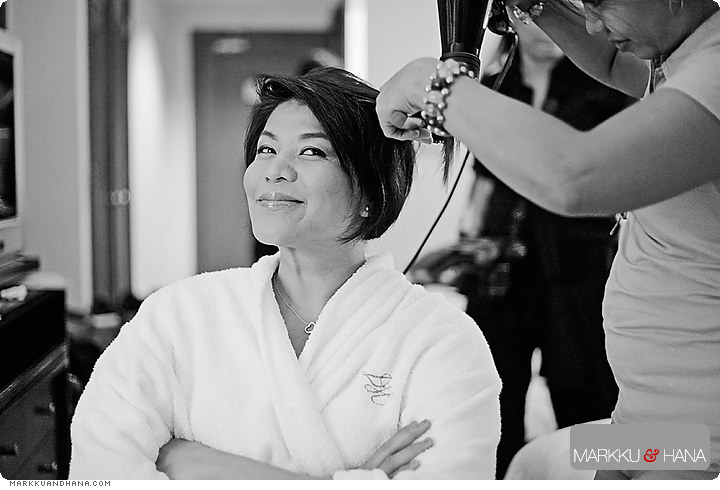 It was almost impossible not to catch her smiling—either she doesn't know there's a fashion model gene in her somewhere, or she simply was overflowing with joy that day.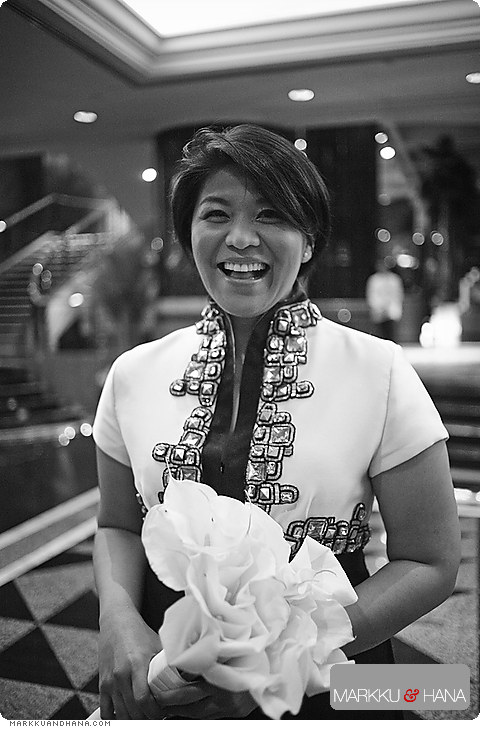 One eventful day some time ago, Jay was documenting a seminar where Gang was speaking in, and they met—at the Ramon Magsaysay Center. They picked it for their wedding venue as it held a special place in their heart. That night, it was the interesting backdrop to their story. As Gang smiled her way through the crowd as she marched with her father: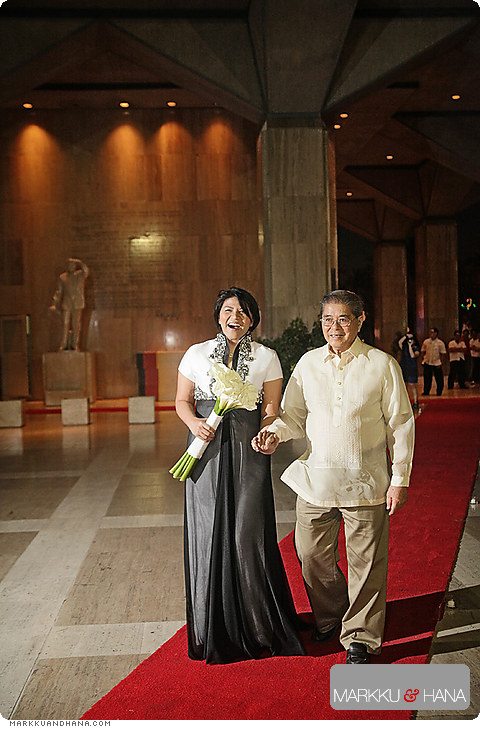 Jay eagerly waited for his bride.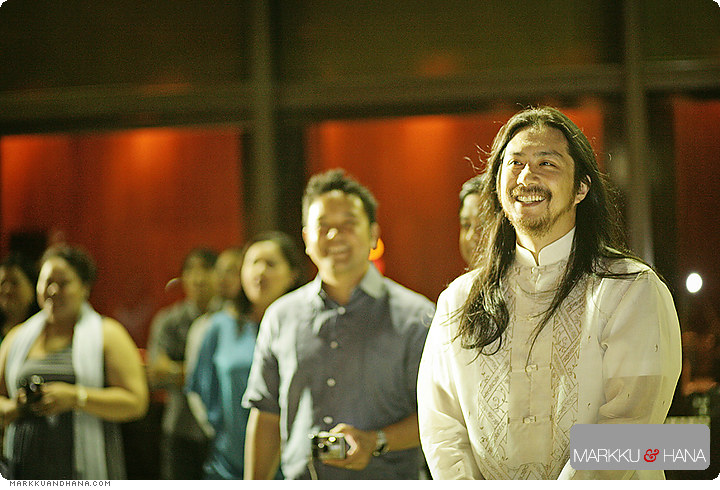 Though maybe some expected tears and a few tight hugs, Jay & Gang went for a fist bump instead.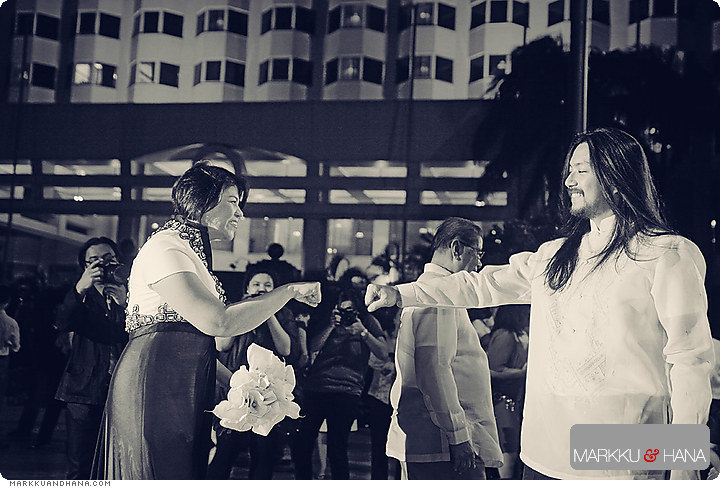 What would've been a brief civil ceremony transformed into a lively celebration, frequently interrupted by wild laughter drawn from the officiating judge's witty remarks.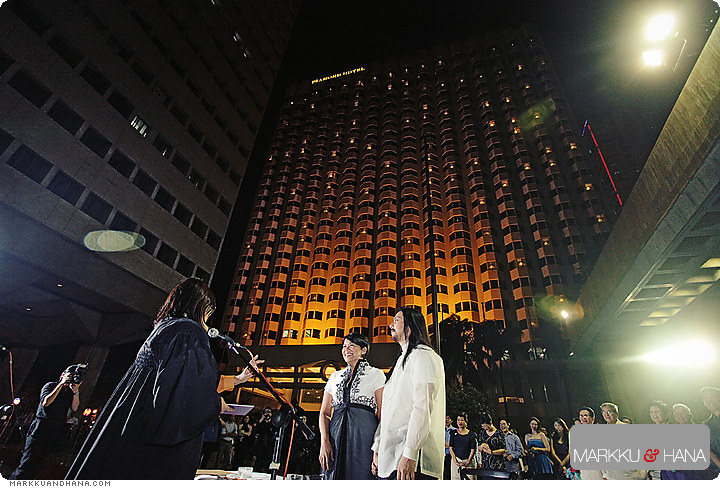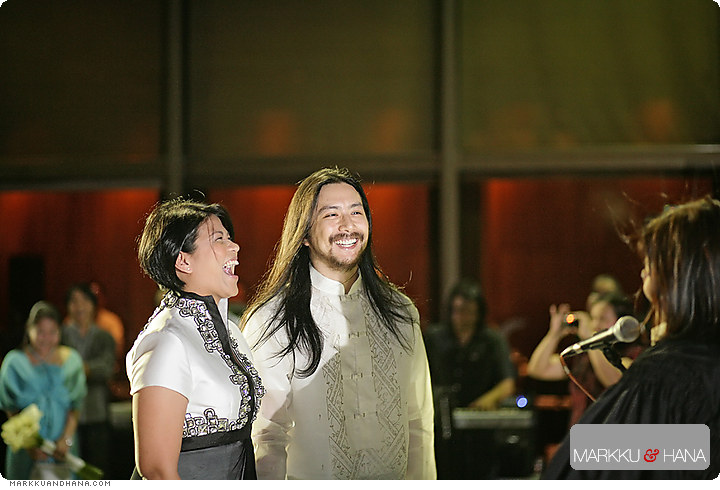 The exchange of vows (and rings) almost always raises the couple in an emotional high, and this one was no exception.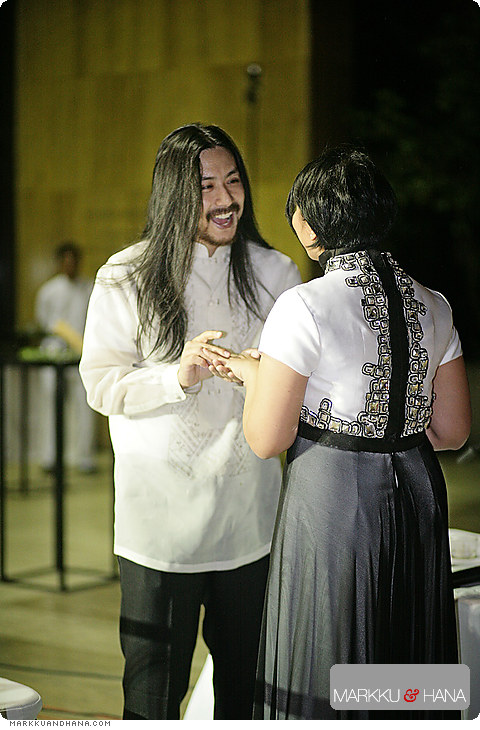 Gang's mother always told her that she should marry someone with virtues like Jesus Christ; Gang teased she was marrying Christ indeed. I think the next photo somehow affirms that.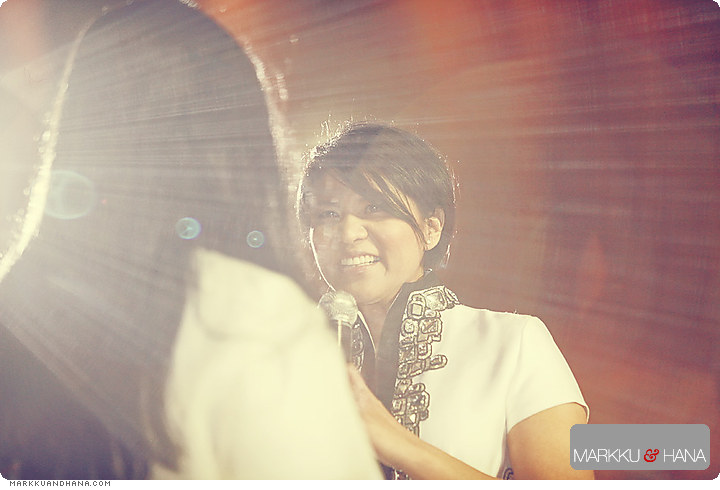 As the marriage rites concluded with their kiss, everyone was delighted to finally see the couple as husband and wife.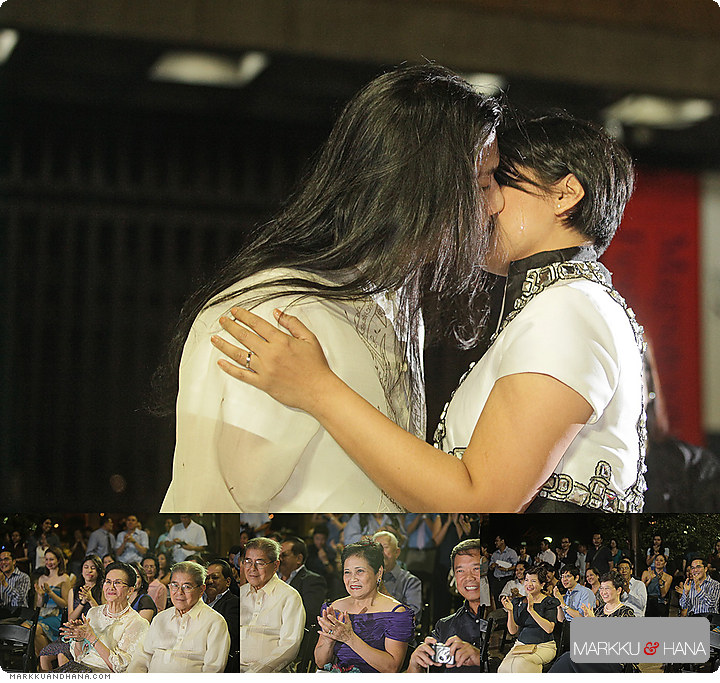 We would've wanted a few more photos of the couple but they couldn't wait to get to the party. Party time!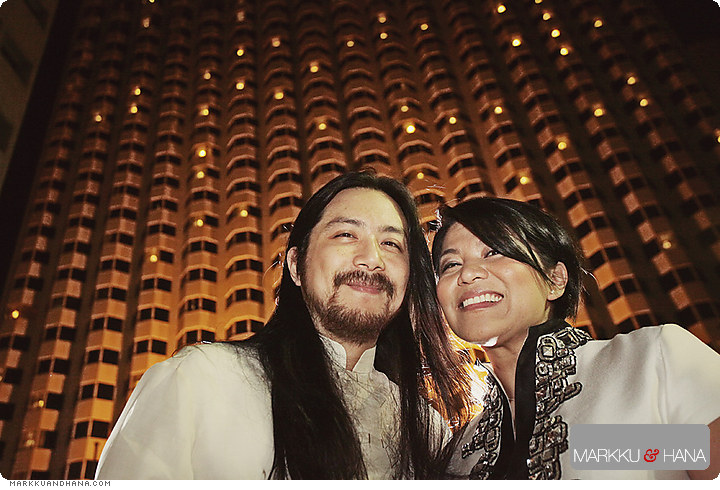 Noel Cabangon, one of the couple's Ninongs, offered a few songs, with one getting the crowd on its feet, arms alternately raised and clapping, singing for hope for the Filipino. (Just a side note: Yes that's fafa John Lloyd Cruz sharing a laugh with Ninong Ronnie Lazaro.)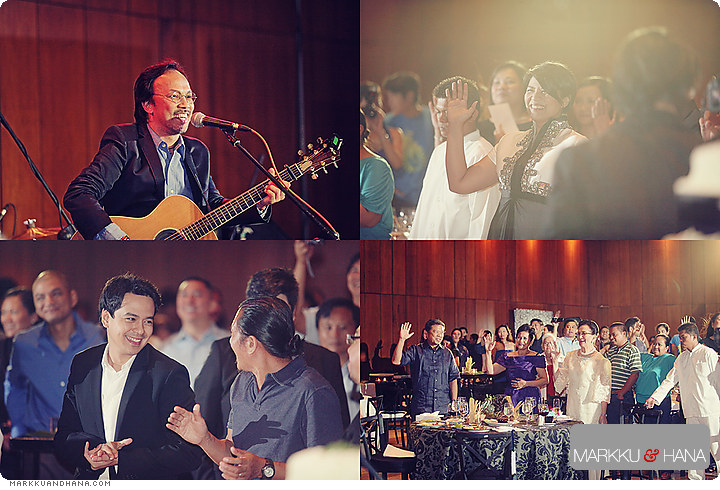 Three people close to the couple offered their wishes during the toast: Jay's brother, Gang's friend from her student days (with more wishes than the audio technician could predict), and Radioactive Lourd who works with Gang in Rock Ed Radio.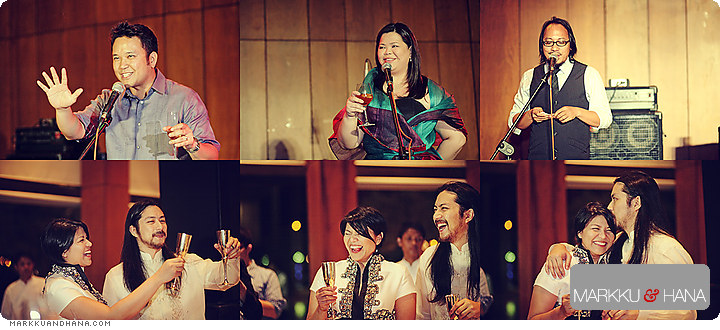 The "programmed" part of the non–programmed reception was concluded with Jay & Gang's first dance, to the tune of "Beer" played live by the Itchyworms.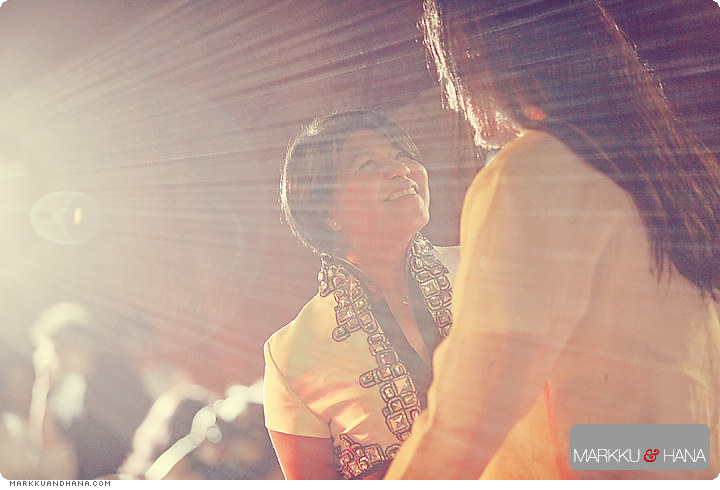 Now the real party time! After Itchyworms, The Radioactive Sago Project took to the stage with Gang even joining them on the cowbell, and singing a song. And because Rock Ed spells rock and nothing is more pinoy rock than the Eraserheads, two of them (Buddy and Raimund) joined Sago for "Alkohol". Up Dharma Down was next but the dancing was raised to a higher level (quite expectedly) when Juan Pablo Dream started playing.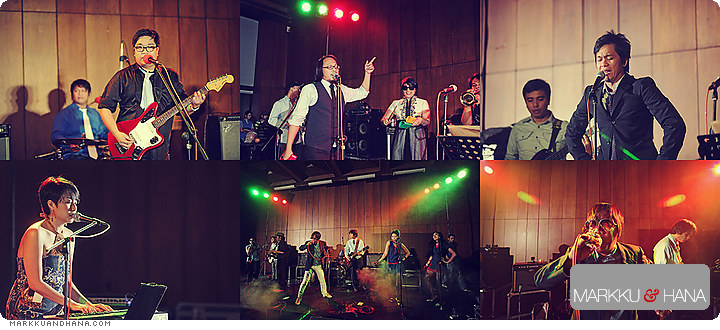 With such beautiful, danceable music pumping in the background, and with a snazzy celebrity for a partner, the bride's mother certainly was having fun!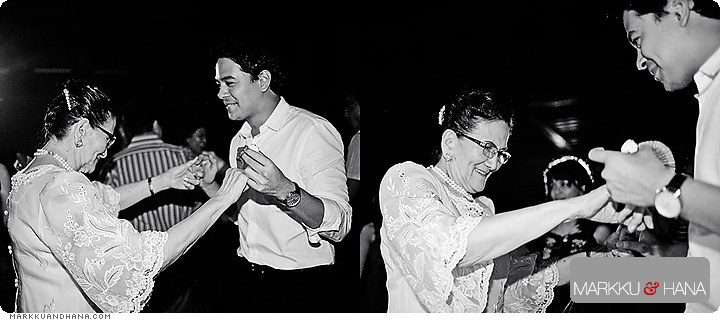 After the non–stop fun and electric dancing throughout the night, Juan Pablo Dream capped it with a slow tune that Jay & Gang could slowly dance to and relish.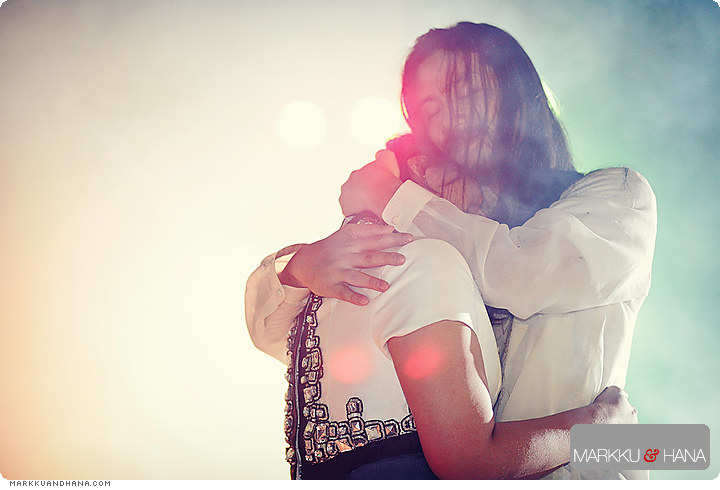 A very special day indeed.
This story wouldn't be complete without a Rock Ed "grad pic", so here's one from this momentous day: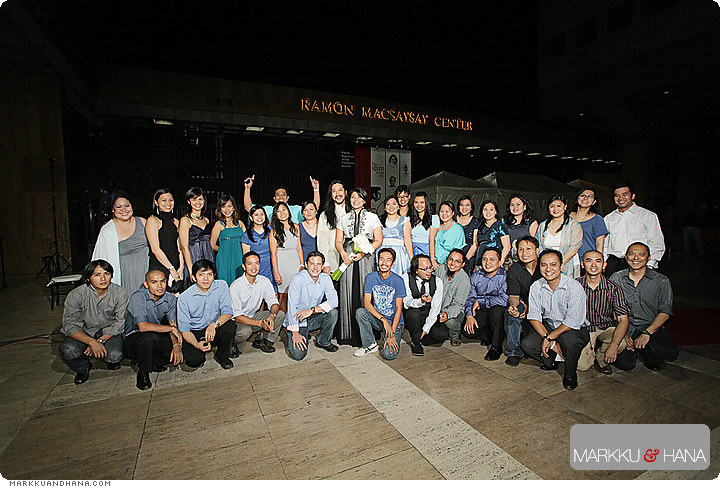 To Jay & Gang, congratulations guys!